The Care Act updates the law relating to care and support for adults and for carers, setting out one route for determining entitlements, which works for all groups of people in every circumstances.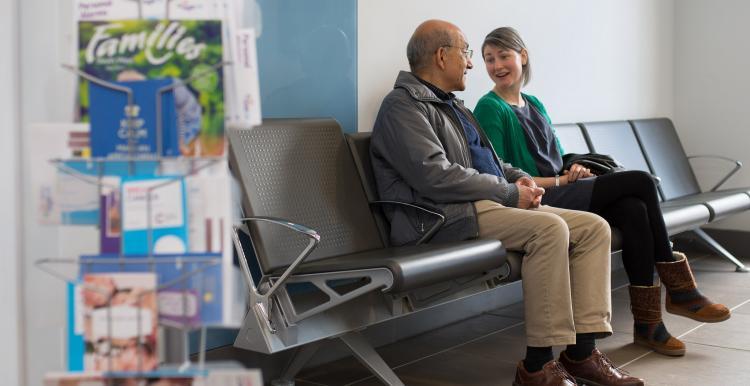 What is the Care Act 2014?
The Care Act updates the law relating to care and support for adults and for carers.
Before the Care Act, people had different entitlements for different types of care and support. These were spread across a number of Acts of Parliament, some of them being over 60 years old.
The Care Act represents a simple and modern law for 21st century care and support.
The old law focused more on the organisations providing services. With the Care Act the person receiving care is always at the centre.
The old law was multi-layered and very complicated. The Care Act gives more clarity to people in terms of how the system works, and how decisions about them are made.
The Care Act sets out one route for determining entitlements, which works for all groups of people in every circumstances.
See below to find more information on topics that might affect you.
Manchester City Council have made this easy read document to explain the care act.
What role does Manchester City Council play in care and support?
Under the Care Act local authorities (Manchester City Council for Manchester residents) must make sure that you can have access to:
Services that prevent your care needs from becoming more serious, or delay their impact
Relevant information and advice to help you make the right choice for you
Have a wide range of high-quality services to choose from
In order to achieve this the local authority needs to take into consideration what services need to be bought to improve your well-being as well as the other locals'. Manchester City Council should also involve providers and local people who use services to help each other understand what type of support is required to meet their needs and aspirations.
What is the process of assessing needs?
The assessment must be carried out by a trained assessor, such as a social worker, who will draw a full picture of your needs and goals. After the assessment has carried over, the local authority will decide whether any of the identified needs are eligible for support.
Your needs will be identified as eligible if they meet all the following criteria:
You have care and support needs as a result of a physical or mental condition
Because of those needs, you cannot achieve two or more of the outcomes specified (dressing, maintaining personal relationship, working or going to school)
As a result, there is a significant impact on your well-being
To get support across Manchester visit the Council website.
What is care and support planning?
During this process it will be set out how your needs can be met and Manchester City Council must do everything that it reasonably can to reach agreement with you as to how your needs should be met.
The planning process involves yourself and the following parties:
Any carer you might have (this is often a family member)
A Manchester City Council employee, such as a Social Worker
Anybody else you would like to have involved eg. an advocate, GP, Support Worker or Mental Health professional.
This involvement can take form in sending a letter describing a person's support needs and/or attending meetings.
In some cases you will be entitled to an advocate – for more information about Care Act Advocacy please visit the Gaddum Advocacy website.
Personal budgets
During a needs assessment Manchester City Council will agree the level of support and then equate that into an amount of money required to meet those needs.  This is called a personal budget. There are different ways that you can manage your personal budget.
You can choose to:
Have your local authority to pay some or all of your budget into your bank account or a separate account held by a person nominated by you. You can use these direct payments to buy you own support.
Have Manchester City Council organise the support within the levels of the budget and make all the payments to buy your support on your behalf. This is called virtual budget.
Have someone else organise the support, manage the budget and make all the payments on your behalf.  This is called an Individual Service Fund, you can choose the provider to get support from and this will take care of payments and manage your personal budget.
If you need assistance in managing your personal budget you can contact:
Is there a charge for care and support?
Social care and support is not always free of charge. In order  to establish what you can afford Manchester City Council will have to carry out a financial assessment that takes into consideration the source of income and assets that you hold.
You will be always asked only to pay what you can afford, and sometimes the cost will be shared with the local authority.
Currently only people with assets under £23,250 and low incomes receive any help from the State with their care and support costs. To protect people from catastrophic costs with social a cap on social care charge will be put on place. A Green Paper will be published at the earliest opportunity to establish when this will be effective.
Am I still entitled to care and support when moving somewhere else?
The law previously didn't provide protection for adults willing to move to a different local area. This would be the result of people staying close to their original area because afraid of losing support.
Under the Care Act continuity of support must be provided to the person from the first day they move to the new area.
If you need to move to a different area a process is required in order to give you continuity of care and support:
You, or someone on your behalf, need to inform the authority (second authority) of the local area you intend to move to.
When the second authority is satisfied with your intention of move as genuine it must inform the first authority, which is where you currently live in.
After the first authority has been informed of this it must provide a copy of your care and support plan to the second authority.
When the second authority receive this information, it must carry out its own assessment. The reason for this is because needs might change when moving to a different area.
The first authority must keep in touch with the second authority to keep track of the progress.
I am a carer. Is there support for me?
Carers are now recognised in the same way they are the people they care for. The Care Act gives local authorities a responsibility to assess a carer's needs for support, where the carer appears to have such needs. This means that if you are a carer you are now entitled to have your needs to be assessed.
The process of assessment and eligibility is very similar to the one undertaken for the adults in need. Also, a combined assessment for yourself and the person you care for can be undertaken.
For more information on how to get help please visit the following websites:
Safeguarding Adults Boards (SAB)
Adult safeguarding is working with adults with care and support needs to keep them safe from abuse or neglect. The Care Act requires local authorities to have a Safeguarding adults boards (SAB) including the local authority, NHS and police. Healthwatch Manchester has a place on the Manchester Adult Safeguarding.  The Manchester Safeguarding Adults Board meets regularly to discuss and develop shared plans on how to protect adults in vulnerable conditions.
For further information visit the Manchester Safeguarding Board website.