Residential, Nursing & Independant Living
Find out about the difference between Residential Homes, Nursing homes and Independent living.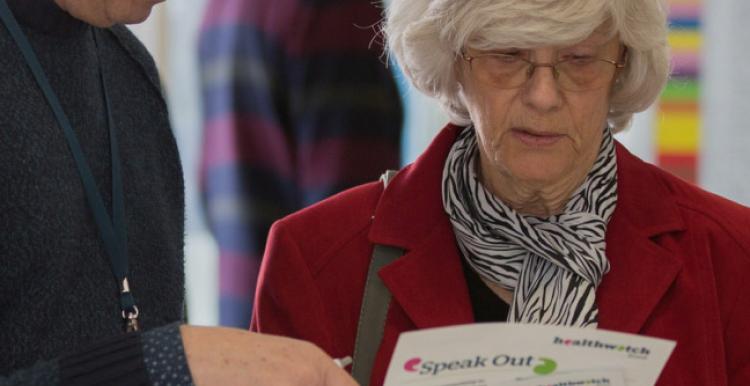 Residential Homes, Nursing homes and Independent living – what's the difference?
Both residential and nursing homes provide round the clock care. They include prepared meals  and help with personal care.
Residential homes are staffed 24/7 with a safety ratio of qualified care assistants to residents. Records for each individual must be kept in the care home and they must all have a personalised care plan. Other healthcare professionals will be called in when necessary to administer medications or treat complex wounds.
Nursing homes provide the same support that a residential home and also include registered nurses  on site 24/7.
Residents of nursing homes usually have medical conditions  that need regular attention from nurses or doctors. Nursing homes often have specialist beds and equipment.
The Care Quality Commission (CQC) regulates care providers and can give you information on these services. You can submit feedback to the CQC if you have a report to make on a service you've used.
The NHS Choices 'Your Guide to Care and Support' guide gives advice on care homes and other ways of getting care and support. There are also options to allow an individual  to live at home and receive care, see our page on Care In Your Own Home.
Thinking about residential and nursing homes or Independent living?
Manchester Council has some information on your available options.
You can use the online NHS Service Directory to find care homes near you, view what others have said about them, and access the latest CQC inspection reports. There is also a directory you can use at carehome.co.uk
Age UK has a video that advises you on what to look out for when selecting a home and has a checklist that you can use to ensure you choose the right one.
The CQC has also published a booklet called 'What can you expect from a good care home' some guidance.
In short, a good care home should:
Ensure your needs are met through the provision of care, treatment and support that needs your needs.
Ensure that you are comfortable, respected, supported and informed
Routinely check the quality of its services  and endeavour to make you aware of changes in advance
Enable you  to access information about yourself (by providing you with a care diary that is regularly updated) and a home care plan
Ensure that you are cared for by staff who are trained and have the right skills.
Independent living with care (sometimes called sheltered housing and assisted living)
There are different types of housing available for people requiring specialist care. Age UK has produced a factsheet which provides advice on the things you should consider when looking at specialist housing such as location, transport, social life and local communal areas.
Sheltered housing is available for people who want to remain independent but sometimes require individual support. It is usually specially designed housing (flats or bungalows), built to accomodate the needs of older people or people with a disability. Some schemes have communal facilities such as a lounge, recreation and utilities room.
Assisted living is similar to sheltered housing but includes round-the-clock staffing and help with personal tasks such as washing, dressing, going to the toilet or taking medication. Unlike Sheltered housing, assisted living housing are regulated by the Care Quality Commission (CQC) who inspect the facilities and provide ratings.
What are your rights?
Through the Care Standards Act, you have the right to dignity and privacy, dietary and financial rights and the right to complain if you are unhappy with the services provided.
You should have receive information from the resident/nursing home or sheltered/assisted living about several things including:
Fees – How much you're expected to pay, when you're expected to pay them and how the fees are expected to be paid.
An overview of the types of care you can expect and the facilities and activities available as well as what services are included in the fees and what optional extras are available.
The staffing arrangements at the service.
Terms and conditions that may apply to you, such as fee increases, written in a simple clear way.
Circumstances in which you could be asked to leave the home.
A copy of your contract with the provider.
The Competition and Markets Authority has produced new guidance to help residents in care homes and their representatives better understand their rights under consumer law.
Having problems with a home or want to know more about your rights?
Speak to the manager. You can do this verbally or in writing. Make sure you keep copies of your correspondences and note down any phone calls or meetings you have. Try and be clear about what you want to be done or changed and what you expect  as a result of making the complaint.
The care home should make it easy for you to complain about your care or how you're being treated. They should deal with your complaint quickly and fairly and if necessary direct you to people who may be able to support you and assist you.
Staff at the care home should not discourage you from making a complaint and the care home's procedure for dealing with complaints should be in writing and easy to find on the website, service guide and in the care home.
If speaking to the care home does not resolve the problem and the home is funded by the local council, then contact the local council and make a complaint.
If you are unhappy with the response from your local council you can contact Healthwatch Manchester on 0161 228 1344 or online. You can also approach the Local Government and Social Care Ombudsman who may be able to investigate further.
If you haven't been able to resolve your complaint by speaking to the care home in the first instance then you can contact the Local Government and Social Care Ombudsman and ask about their independent complaints review service.