Diabetes care in Manchester
Diabetes is one of the most common diseases affecting all age groups. It is a condition that occurs when your body has trouble managing, storing and using the sugar in your blood.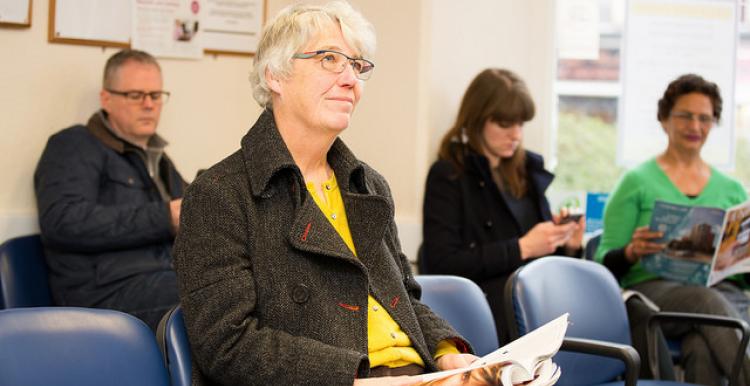 Covid-19 Update
Concerns are running high for people with diabetes during the Covonavirus crisis. Our partners in the GM Diabetes Clinical Network (including medical professionals, researchers, support charity workers) have stressed that there are several critical risks for people with diabetes.
Diabetes will make you much less likely to survive if you catch Covid-19. An NHS England paper suggests that someone being treated for Covid 19 in hospital is around 3 times as likely to die if they have diabetes. There is variation on those numbers according to type of diabetes, age, ethnicity, other conditions etc.
Age is also a huge factor. If you are over 80 years old and have diabetes you could be 700 times more likely to die than someone under 40 years old.
Proper management of your diabetes will improve your odds of survival.
Only 50% of diabetes patients are taking their medication regularly.
People have stopped making their regular GP appointments to manage their condition
Numbers of new diabetes diagnosis and referrals have dropped, suggesting that people have stopped going to GPs to have symptoms checked.
Tips to help people keep on track with their medication
Tips to help people keep on track with their medication include:
Make a definite plan for when, where and how to take your medication regularly, for example at specific meal times.
Put your medication in a visible place where it can remind you to take it at the same time each day, for example beside your toothbrush.
Set an alarm on your watch, phone or smart speaker to remind you. 
What to do if you need ongoing treatment or are worried about new symptoms
You can, and should, see your doctor if you need ongoing treatment or if you are worried about new symptoms of diabetes. If you do not want to attend your GP practice in person call them to ask about remote access options. They may be able to help with repeat prescriptions, set up a phone/video appointment, and register you with Patient Access for online options.
Dr Naresh Kanumilli, the Diabetic Clinical Lead in Greater Manchester, said
"If you have not been taking your antidiabetic medication, please start to take it again. If you have not been taking it regularly, please start to do so.  It will not only give you a better chance against coronavirus – it will help avoid many other health problems". 
Where to go for additional information and support
Patients who need clinical care or support should continue to contact their GP as normal way.  They can also gain access to their own clinical diabetes data by registering on Diabetes My Way 
Additional advice is available via the Diabetes UK Care Line on 034551232399 (Monday-Friday 9am-6pm) to people with concerns related to coronavirus.
Diabetes My Way has created an information page dedicated to the latest guidance for people with diabetes about coronavirus. Please click here to keep up to date with the latest news and advice. See a message from GM Health and Social Care partnership about the service here.
You can also join the Diabetes UK chat: Your Friends in the North Facebook group to stay up to date with advice and speak to other local people who have diabetes.
Diabetes is one of the most common diseases affecting all age groups. It is a condition that occurs when your body has trouble managing, storing and using the sugar in your blood.
There are two main types of diabetes:
Type 1 diabetes (T1D) is when your body cannot produce insulin, it usually starts before the age of 40 and is less common than Type 2 diabetes. T1D is treated with insulin injections, diet and exercise.
Type 2 diabetes (T2D) is when your body doesn't produce enough insulin or the body's cells don't react to insulin (known as insulin resistance). We used to think of T2D as an issue for people over 40 years old, but it is now also common in younger people, particularly among South Asian and African-Caribbean people.
You can find out more about diabetes, including symptoms and treatments on this NHS information page.
In 2017 31.5 thousand people in Manchester were on the diabetes register, that's almost 6% of the city's population. Assessments made at the time suggested that this figure would raise to above 7% within a couple of years.
In response to this information an online service was produced to support patients across Greater Manchester with their diabetes management. You can read an announcement from NHS on the launch of the service here.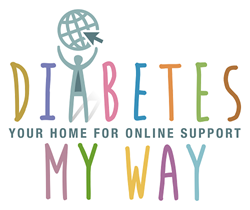 Diabetes My Way is a website with information about the condition, online learning modules to help patients understand risk factors, medicines, ways to manage their condition etc. It's also a portal that, by registering, will provide you more tailored advice, help to track symptoms, plan your treatments and co-ordinate your care with your GP. You'll need to be registered with a GP and arrange to be registered on the service by them.
Help BEAT Diabetes
Help BEAT Diabetes is part of the Research for the Future programme, an initiative from the NHS encouraging people in Greater Manchester to get involved in health and care research.  Joining means you will receive information about research taking place in your area, along with details of how to take part.  There are lots of opportunities available from completing questionnaires to taking part in trials of new treatments.
People who get involved in research tend to have better health outcomes, as they become better at managing their own condition and this is particularly true for those living with diabetes.  Joining the research community means you're also actively helping to improve care and treatments for you and for other people.
You can register easily using one of the following options:
Visit the Research for the Future website: www.researchforthefuture.org
Call the office on 0161 206 3636
Text 'RESEARCH' and 'YOUR NAME' to 81400