Looking after your wellbeing as a young person in Manchester
What is wellbeing? Many people have different views on the exact meaning of wellbeing because it is a personal experience. The Oxford dictionary defines wellbeing as 'the state of being comfortable, healthy or happy'.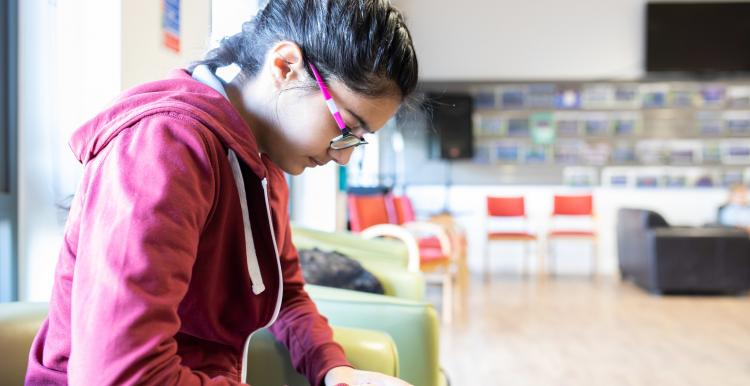 Some people use wellbeing as a measure of how well they can cope with their day to day life.
Here are a few quotes from young people about what wellbeing means to them:
"Having good wellbeing means that I have an inner peace and confidence in myself – I feel like I can achieve my goals"
"I think that to me wellbeing is a holistic approach to health that encourages a state of physical, emotional and spiritual calmness"
"Wellbeing means self-care, and the act of taking care of your mind and body, a process that doesn't have an ending and is individual to each and every one of us!"
Looking after your wellbeing can improve your resilience to mental health problems according to the mental health charity Mind.  Everyone and anyone can strive for good wellbeing regardless of their background. The New Economics Foundation identified 5 key ways to improve your wellbeing: connect, be active, learn, give and take notice. Small steps in the right direction can make a big difference.
Connect with other people
Spend some time talking to your friends, family, colleagues and neighbours. Research has shown that building good relationships and having social connections with people can improve the overall happiness of people. Why not arrange a quiz night or call an old friend?
Be physically active
You don't have to book an expensive gym membership in order to get more physically active. You could start off by walking to the next bus stop on your journey to school/work or even spend time dancing to your favourite playlist.
Check out these free work out guides to help you get started:
Some Manchester leisure centers have 'junior gyms' and fitness classes where young people can exercise in a safe and controlled environment at a reasonable price. For example:
You can find a list of leisure centres in Manchester here.
Learn something new
There are a variety of different ways that you can learn something new in Manchester or the comfort of your own home. Trying new things can help to build your confidence and challenge you to step out of your comfort zone! Here are a few ways you can learn something new:
Give to others
Volunteering or helping other people can help improve your overall wellbeing. It could be as simple as carrying out a random act of kindness such as writing a positive comment on a social media post or offer to help a family member. You could even contribute to science by sharing pictures of wildlife to iNaturalist. Here are some more ways you can volunteer:
Take notice
Take some time to pay attention to the present moment. Try to be aware of your surroundings and reflect on your thoughts and feelings. According to the NEF report you should aim to "savour the moment, whether you are walking to work, eating lunch or talking to friends."
The NHS has some advice on how to be more 'mindful':
Pick a regular time to be aware of what is going on around you
Name your thoughts and feelings
Watch mindful breathing exercises on YouTube
Youth Centres
Youth Centers can be a great place to connect with others, be physically active, and learn new skills. They are a safe space for young people and can help build up your confidence and social skills. Here are a few youth centres based in Manchester:
Manchester Youth Zone – Harpurhey
"Manchester Youth Zone works to make the Youth Zone and our activities inclusive and accessible, and encourage our members to get involved with our sports, arts, workshops, and recreational games."
Woodhouse Park Lifestyle Centre – Wythenshawe
"Activities include multi-sports, arts and crafts and more, such as: Table tennis, Football, Boxercise, Badminton, Basketball, Dodgeball, Tournaments and quizzes, Music, Crafts, and Cooking."
Greater Manchester Youth Network – Northern Quarter
"We deliver a range of development programmes and drop-in activities to help young people learn vital skills, develop positive wellbeing and build a network of supportive people."
If you would like to find out more about youth centres in your area have a look at Manchester City Council's list.
The NHS website has links for mental health support:
You can access mental health support in Manchester by contacting 42nd Street or Kooth, or by speaking to your GP or college wellbeing service.