Thinking about giving blood?
What to expect when donating blood, including registering, preparing for your appointment and what happens on the day.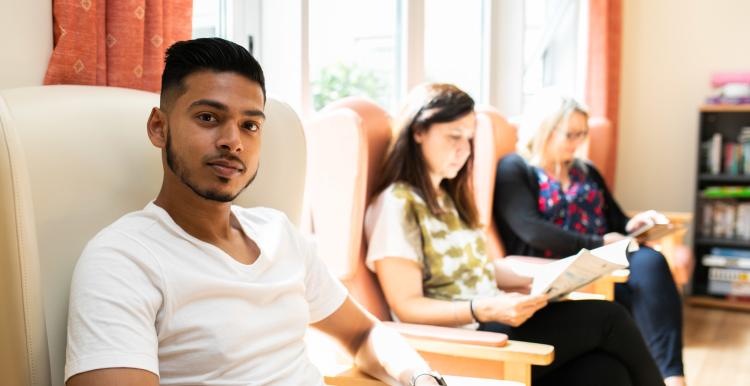 Covid-19 Update
The NHS has requested that people continue giving blood during Covid-19 to maintain help for those in need and, in response, there has been an influx of people signing up.
Going to donate has been classed by the government as essential travel and the NHS has assured that actions are being taken to ensure social distancing measures are in place for donors.
For further information, visit the NHS Blood and Transplant coronavirus page.
Young people can sign up to give blood from the age of 17, but 81% of 18-24 year olds have never given blood, and 35% admit they are scared. If you're nervous or unsure about donating, but want to help, here is what to expect for your first time.
How do I register?
The best way to check your eligibility is to register is online, where you can also manage appointments and get your questions answered.
You can also register and book over the phone.
0300 123 23 23
What do I need to do to prepare for the appointment?
You will be instructed to keep well hydrated and avoid alcohol in the days running up to your appointment. It is also important to get a good amount of sleep the night before.
If you're feeling anxious, it may be helpful to familiarise yourself with the details of the process, although overthinking could make you more nervous. Don't go seeking out any horror stories, and remember, people donate up and down the country everyday with no problems!
What happens on the day?
On the day, you should eat regular meals, drink plenty and avoid vigorous exercise. At your appointment you will be talked through the process and given 500ml of water to drink before you give blood. The nurse will carry out a health screening and after a short wait you will be taken to a donation chair. When 470ml of blood has been collected, which usually takes 5-10 minutes, you can get a snack and should drink at least 2 drinks.
The whole appointment takes around an hour and the details are outlined in this video, but each step will also be explained by a nurse on the day- you'll be in safe hands!
What if I feel nervous?
Many people get nervous when giving blood and it can be helpful to go with a friend or family member for reassurance, especially if they've done it before. You could also take a book or listen to music while you donate, as the advice is that distraction is key!
'The thought of the needle can be a bit scary, but it's the most amazing feeling knowing you've helped save lives' Laura Anderson from ITV2's Love Island.
And finally - remember why you're doing it!
Whether there's a personal reason behind your decision or if it just feels like a good thing to do, remembering your motivation can be a good way to alleviate nerves. As chef and journalist Hugh Fearnley-Whittingstall puts it…
'There's something wonderfully clear cut about donating blood. You know that anyone can benefit from what you're doing, and one day it could be you'.
Thank you to Youthwatch Manchester member Poppy for putting together this information.